Save A Dog Today
Matchmaker and Re-homing service
very affordable if you love your dog​, not free

We are a dedicated team of California
​ pet rehoming experts (18 years of experience running a non profit dog rescue)
​​ at your service rehoming your beloved dog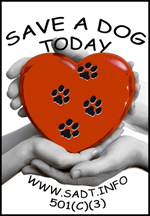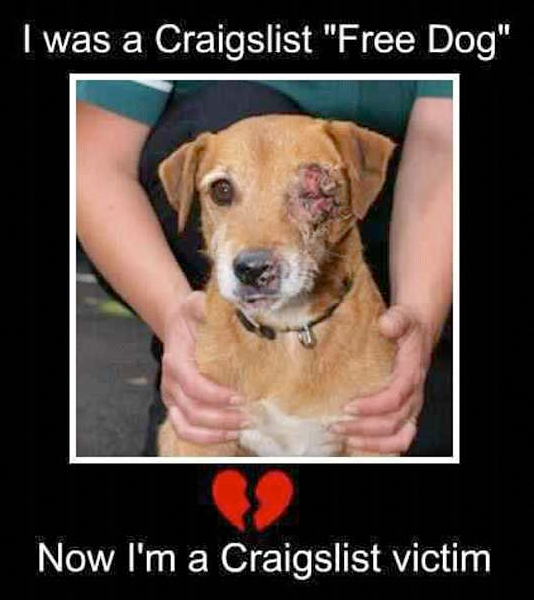 No responsible pet owner wants to give up their dog, but there are many understandable reasons
​ why pet owners need to rehome a dog.
Placing your beloved family member in a shelter is NOT the answer.
​ Many local animal shelters are filled to capacity with pets needing homes, and sadly, many still put pets to sleep if they are not adopted right away, or are considered "unadoptable" due to age, health or behavior problems.
At SADT, we feel that all pets are adoptable with time and effort. It is a matter of finding the right match for each pet and casting a wide net in doing so.
​Finding a loving new home for your pet while they remain in your care is the very best solution for pets and owners. And that is exactly what the dedicated pet rehoming team from SADT in California will do for our clients.


​​

1st step
fill out the form
2nd step
email or text a few good pictures
530-356-2204
3rd step
send us a very detailed bio of the dog
likes dislikes etc
the more the better
4th step​​​​
pay the fee via our paypal or cash at meeting

​​​​
if local we meet you with your dog
in Redding​
to get videos and great pics for slideshows​​​​​​​
we will add to the bio that you sent us
and put our info in
which helps to find the right match​​
If not local please email or text us a minimum of 10 good pictures
and at least one good video of your dog​​
Before we advertise your dog we must have the deposit
​

DON'T LET YOUR DOG FALL INTO THE WRONG HANDS
If you do not know how to screen
use our service

as you will never have to wonder what happened to your dog​​​​
those "nice" folks you give your dog too may not be giving the dog to "nice" folks as the free dogs will get handed around ending up in the wrong hands​
We take our commitment to you and your pet very seriously. We find your pet the very best home and help you through the process of transitioning your pet into their new family.
We also follow up to make sure your pet is doing well in it's new home after the adoption is finalized. This ensures your pet's future welfare, whereabouts and well-being - and your peace of mind.


We have done this 10000 times and very successfully
we know what were doing
trust us and sit back​​ let us do the work
This is not a Free Service but we can post your dog with your contact info for free you do the work and screening
and adopt your dog to a suitable home
we list on our site if you like your dog listed on 3 other sites donate $25 to our rescue​​​


Where to start. as we tackled the unthinkable during a time where everything seemed impossible.

Desperate and disappointed in ourselves. we needed to place our family dog, our parents beautiful, wonderful and still young great pyre.
With our personal situation and the one now a fabulous dog was in not due to her at all we attempted to look for a perfect home for her.

Knowing perfect does not exist we were aiming for great! we put the word out. talked to our vet, people, g.p. rescues etc. time passes fast and we realized we needed to commit to our decesion. personal health issues persisted.

We advertised. one simple ad brought a multitude of responses. shut the ad down one day. we met with a wonderful couple. no problem not so perfect. surfed through more of the responses. failed the ability to see with perspective.

A bit of time and repeated. three times through out weeks we ran an ad one day with a immense desire from so many that wanted her. just afraid of the what if's.

hit desperation to do the unspeakable. face the facts. do right by our wonderful dog. Find a home.

Nikky! THE ANSWER. by chance, faith, destiny she contacted me early morning just after i placed another ad.

I was touched by her kindness, impressed by her website and amazed with her actions.

On her bday Nikky changed all plans. came to us.
to help save our family dog, my parents dog in which we were now and had been family for her not just the last ten months in our house but all her life as it was always our plan to take care of her when mom and dad could not.

Nikky she came and spent the afternoon taking spectacular pics. they played, ran around and brought our so much happiness and love in our dogs eyes that she had been missing for months. due to our sitution. an unfair deal to her.
They came and dedicated their time and love.
​ Nikky did everything you could not even imagine to help us. from researching, demanding we take a part with vet records and correct information through out the whole procedure.
Always showing us respect and understanding. no judgement. no guilt. Just Love for us and all of our dogs. not just the one she was saving.

Skill and Intelligence. that too played such a large part in the process she shared with us.
Determination. PASSION.

Nikky and her wonderful team of dedicated professionals took the worry out of finding a new family for our loved pet. took the fear right from our hearts and placed confidence in the possibility of a loving perfect home to come. They did all of the work. we did nothing but place our trust in them. Personally Nikky counsel me through the days.. making an impact that will last forever. one i will try to pay forward.

So Our Thanks Our Love Our sincere wished for Continued Success!

our forever support to you for all the dogs to come!!!!

Sincerely Danielle n Greg all our love to you DnG

See just one of thousands of letters of reference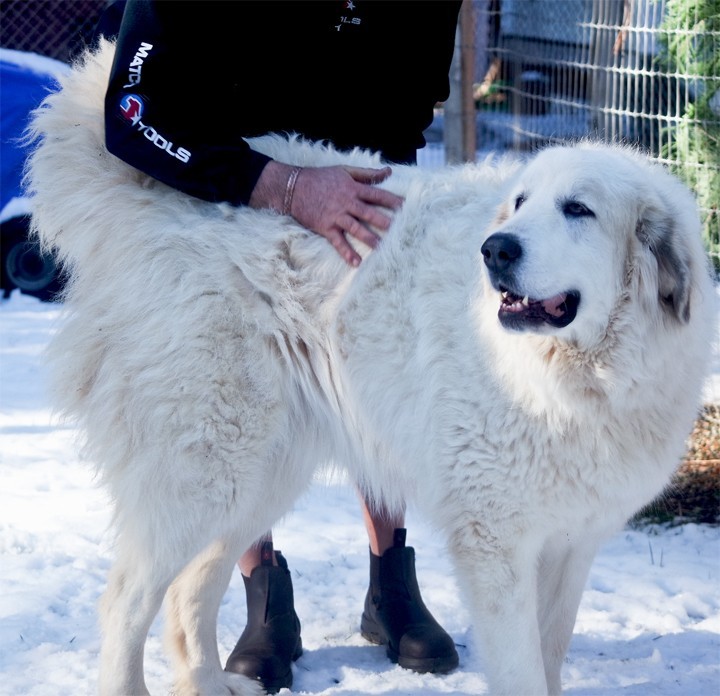 successfully rehomed as 10000 others
in 18 years​
Re homing your dog can take a week or 6 months depends on breed and temperament, age and health of the dog
we make every effort to get it done asap IF the right family and match applies
we will not adopt to the first person to get a dog out​​
Puppies go faster
depends on age and season of the year​​
Our Rehoming fee is $150 per dog
rehoming is not guaranteed​ but we will do our best
to find the best matching home for your dog
payment/donation is accepted via our paypal on the SADT site
please contact us prior and fill out the form so we know if we can help you and your dog​​​